Learn More About Lighthouse Properties
Company Profile
Lighthouse Properties is the hotel development and management subsidiary of Blue Beacon International, a family business founded in 1973 by Charlie Walker in Salina, Kansas. The company selectively develops and acquires hotel properties positioned to be best in class within their respective markets and categories.  Current properties both rank as the Number 1 hotels in their cities by TripAdvisor. In Quality Assurance guest scores, each hotel ranks well. The Raphael is #4 among the world-class hotels in the Autograph Collection. Homewood Suites is in the top 20 among all of the brand's U.S. properties. In financial performance, each hotel is a market leader in occupancy with average rates more than $35 above hotels in their respective competitive sets.
The company is known for its deliberateness, patience, long-term vision, keeping its product fresh and daily devotion to upholding high standards of integrity and character. The company believes its key to success is its level of commitment to investing in each property and its associates – and listening to guests. "Guests need to see value in their experience," says Steve Miller, director of operations. "There is a difference between saying you want to be the best and committing to be the best,"
Corporate Leadership
Stephen Miller, Director of Operations, Lighthouse Properties
Steve joined Lighthouse Properties in 2006, bringing with him more than 20 years of hotel industry experience and a reputation as a difference-maker. He has worked in a variety of hospitality operations, including suburban, downtown, resort and theme park properties. He has held Food & Beverage, Sales, General Manager, Quality Improvement and Regional and Vice President of Operation positions. He is responsible for operations of The Raphael Hotel in Kansas City, Homewood Suites by Hilton at the Waterfront in Wichita and concept properties under development.
Don Boos, Director of Development, Lighthouse Properties
Don joined Lighthouse Properties in 2005, bringing with him extensive real estate and hotel development, franchise relations and finance expertise. He had operated American Executive Management, Inc., a hotel management company he founded in 1995.  He previously served as president of Grand American Hotel Management, Inc., a hospitality development and management firm with experience in hotels, condominiums, and resorts. Don is responsible for the development of Homewood Suites in Wichita, Kansas, the renovation of The Raphael Hotel in Kansas City, and current projects under development.
Trace Walker, President, Blue Beacon International, Inc.
Trace has been involved in the family business his entire life and was one of ten employees at the first Blue Beacon Truck Wash in Salina, Kansas. Working in all areas of truck wash operations, he contributed to strategic planning decisions as the company began to grow. He gained experience in all aspects of the business including site selection and acquisition, financial accountability, and staff recruitment and hiring. By the time Trace was named President in 1983, Blue Beacon had expanded to 19 truck washes in 15 states. Blue Beacon International has enjoyed consistent growth and over the years has expanded into truck stops, car washes, convenience stores and most recently hotels. As President, Trace oversees more than 5,000 employees. Blue Beacon Truck Washes is the dominant company in the truck wash industry with over 100 locations nationwide.
Pat Sullivan, J.D., Vice President of Human Resources, Blue Beacon International, Inc.
Pat joined Blue Beacon in 1995. His responsibilities include executive recruitment, retention, training and development of all salaried and home office personnel, the creation, implementation and enforcement of policy and procedures, the National Blue Beacon Drug Testing Program, handling of all legal charges or communications with governmental agencies, dispensing advice on day-to-day activities within the company, and proactively eliminating any potentially legal liabilities to the company. He has 30+ years experience working in human resources, labor relations and as a labor attorney. He is a frequent speaker on a diverse range of complex issues.
Guy Walker, Vice President of Real Estate and Construction, Blue Beacon International, Inc.
Guy joined the Blue Beacon family of companies in 2006 as an operations manager with Green Lantern. He was promoted to general manager positions with the company in Liberty, Missouri and Olathe, Kansas and was field representative for Green Lantern before taking his current position. Prior to joining Blue Beacon, he spent 10 years in the food and beverage/hospitality industry in both service and management positions at fine dining restaurants, including Outlets Manager at the Westin Savannah Harbor Resort & Spa.
Affiliated Companies
Blue Beacon Truck Washes
Blue Beacon is the most recognized and trusted truck washing service in the nation. The company owns and operates over 100 truck wash facilities located in Interstate travel plazas across the U.S. and Canada. Read more »
Charlie's Car Wash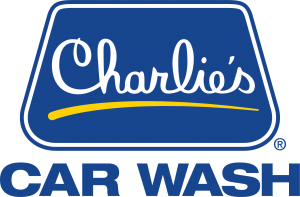 Charlie's Car Wash (formerly Green Lantern) is a full-service car wash using industry-leading methods developed and refined by Blue Beacon. Charlie's automated, tunnel car wash offers a superior quality exterior wash with a quick, thorough interior Power Vac cleaning option. The company has car washes in Salina, Wichita, Kansas City and St. Louis. Read more »
Properties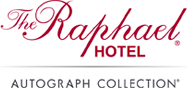 The Raphael Hotel
325 Ward Parkway
Kansas City, MO 64112
816-756-3800
800-821-5343
Fax 816-802-2131
www.raphaelkc.com


The Raphael Hotel on Facebook


Chaz on the Plaza on Facebook